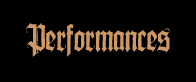 Custom
Talk to us; tell us what you need for your event! You'd be surprised what we can come up with to accommodate your wishes.

Celtic
This set of songs ranges from Scottish, Irish to songs of the British Isles. Songs to sing along with the likes of "Loch Lomond", "Ramblin' Rover", "Black Velvet Band", "Cockles and Mussels", etc. Perfect for parties, Irish fests, St. Patty's Day, Burns Night, Guy Fawkes Day, Boxing Day, or any day you feel a bit of the Blarney coming on and want to get your mates together for a wee dram! We have been known to come dressed for the occasion (kilts, tartans or trousers)... just ask. Prices affordable for even the most frugal Scot!

Country
This set of songs is likely to make you want to wear your cowboy hat and boots. Warning: You may develop an irrational desire to drink beers out of long neck bottles and have chicken BBQ. Songs from Willie Nelson, Waylon Jennings, Hank Williams, Marshall Tucker, John Denver, to Iris Dement. Great for county fairs, restaurants, taverns, senior celebrations, family parties, nature gigs and outside events... or any time you feel like saying YEEEHAAW!!

Erie Canal
Stories told in song of the days of the "Wild & Woolly East"! Tales told, poems recited and songs sung of the 1850's, toe-tapping music such as "Never Take the Hindshoe from a Mule", "The E-R-I-E", "Old Joe Clark" and of course everyone's favorite "Low Bridge"! We can also come dressed for the event (patchwork skirts for Merlyn, suspenders & vest for Harry) to help bring history alive!

Folk Family
This set of songs is great for community events, parties and gets folks singing along! Traditional music such as "Clementine", "Polly Wolly Doodle", "Froggy went A-Courtin'" to some fun cover tunes from Peter, Paul and Mary; Pete Seeger; The Band; Crosby, Stills Nash ∓ Young to Dan Fogelberg and more! Just great fun music that you and your kids know and like! And the bad jokes are free... Great for community events, parties, libraries and the like.
Holiday
Hallowe'en: 45-minute set of story songs of Ghostly lovers, Mythical beasts, Devils, Enchantresses and murder ballads, all just waiting to be told on a blustery afternoon or dark evening in the fall! We also keep it light with bad puns and by ending up the show with our arrangement of "The Monster Mash". Excellent for senior luncheons, wine and cheese schmooze parties, SCA galas, Samhain gatherings, Goth loungings and fall-fests.
Yule/Christmas: 45-minute to one-hour set featuring "songs of the season" from Victorian times forward to the present. Songs like "Christmas is Coming and the Goose is Getting Fat" to "Blue Christmas" and "Silver Bells". We can come in beautiful Victorian Caroler costuming for your event (complete with fur muff for Merlyn and top hat for Harry), OR in festive holiday colors to brighten the event with the look of the season! By the way, Harry comes with Mistletoe, just in case you're curious! Great for church groups, senior citizens, libraries, office holiday parties, schools and family celebrations.

Kids' Korner
Here's some music for the wee nipperkins! Just fun and silly enough, toe-tapping and yes, even gross enough for the kids to sit for 30 to 45 minutes! (Hey, that's something in this day and age!) Songs like "Apples and Bananas", "Baby Bumblebee", "The Ballad of Captain Hook", "Puff the Magic Dragon", "Great Green Gobs" and even some fun rounds to try! Also some joke songs, finger plays and memory songs like "I had a Rooster" and "Rattlin' Bog". We even throw in some narrative poetry like "The Owl and the Pussy Cat" and "Jabberwocky" just for fun! Great for community events, birthday parties, family gatherings, libraries and the like!

Merry Mischief and the Marionettes
What do you get when you cross Dawn Jordan and her String Theatre with Merlyn and Harry? Puppets that dance to live music - with strings attached! The marionettes carry out all the action for some traditional songs and make the music come alive! The puppets request your attendance at their next show! (They are such hams...) Great for community events, birthday parties, senior celebrations, libraries, for old and young alike!

Pirate Sailing Songs Sea Shanties
Avast ye, me Heaties! A show for all you Landlubbers and Sea Rakes! Poetry and stories told in song from the High Seas! Sung on deck by 2 scurvy dogs the likes of Merry Mischief! Featuring harmonies that will make you weep with delight into your grog cup! A 45-minute set to get your toes tappin' and to make you smile with jokes rated "aaarrr"! A show that even your mum would like! (aye... there's no accountin' for taste!)

Piratical Treasures Trinkets
Same as above, but with wee nipperkins in mind... we'll also throw on board some clean pirate jokes (we scoured the sea maties, and indeed did capture a few!) and we'll add a tale of a sea monster or two! Plus some fun history of the infamous Blackbeard and mayhaps, the famous piratess, Ann Bonney. Silliness guaranteed to make history fun! Great for libraries summer reading programs this year, themed birthday parties and anything else you seadogs may think of.

Pub Tavern Show
Well, this is a bit of the gamut from Renaissance to Blues, Country to Folk! Silly to Serious! (Maybe even some bawdy stuff depending on the venue...) Music to eat, drink and be merry to! Bring your mates and have at it! Ranging from 1 to 3-hour events, depending on your needs.

Renaissance
Lilting love songs and heartfelt harmonies in a set that also features "Fighting, Sailing, Drinking, Drowning, Lass ran off with a Gypsy, Sailor led Lass Astray, Ghostly Lover, Unrequited Love ballad" type batch of songs! We are talking old stories set to gorgeous melodies here. "Greensleeves", "Scarborough Faire", "Raggle Taggle Gypsies", "John BarleyCorn", along with some poetry, acapella journeys and all such daliances and accompanying frivolity! Jocularity abounds! We have both merchant and fancy garb and aren't afraid to wear them! We've even been sighted at the gas station and Wegman's in such attire en route to or from gigs. Great for weddings, theme parties, Renaissance faires, reenactments, SCA and LARP faires. Prithee, know ye, even the Queen herself shalt be please-ed!Our mottos are:
Merry Mischief is...
"More Fun
than a Sharp Stick in the Eye!"

&

"A Merry Heart does the Whole World Good!"
Listen to a few on My Space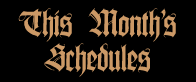 Scally Wags -mm2007
Lustiy Ditties - mm2004
An Evening On The Erie - mm2005
Kismet --mm1999
Just Love Songs - mm2006
Panacea - mm 2002
Cake & Ale - mm2000
Visit the STORE to find many artists with unique talents of all kinds.

Specializing in Personalized and one of a kind items which make lovely gifts for anyone.